The Race to Alaska is about to start on June 4 and we are proud to support our friends at Team FreeBurd with some of our Rescue Lasers on their quest!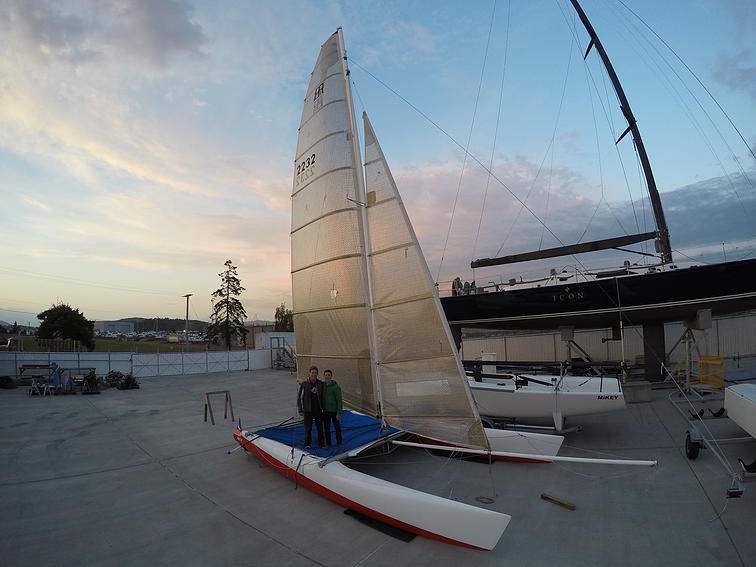 First, a little about the race! (from the r2ak.com website)
750 miles of 50 degree water.
The inside passage to Alaska has been paddled by native canoes since time immemorial, sailing craft for centuries, and after someone found gold in the Klondike the route was jammed with steamboats full of prospectors elbowing each other out of the way for the promise of fortune.
It's in the spirit of tradition, exploration, and the lawless self-reliance of the gold rush that Race to Alaska was born. R2AK is the first of its kind and North America's longest human and wind powered race, and currently the largest cash prize for a race of its kind.
It's like the Iditarod, on a boat, with a chance of drowning …being run down by a freighter, or eaten by a grizzly bear.
There are squalls, killer whales, tidal currents that run upwards of 20 miles an hour, and some of the most beautiful scenery on god's green earth.
R2AK is based on the hardest kind of simplicity:
You, a boat, a starting gun
$10,000 if you finish first
A set of steak knives if you're second (!)
Cathartic elation if you can simply complete the course
Self-supported race: no supply drops, no safety net
Any boat without an engine can enter
Team FreeBurd:
Tripp and Chris Burd are two (of three) brothers bonded with the ocean. Sailors, kiters, and windsurfers, we're looking to the R2AK for a different challenge. Our sailing, navigation, and wilderness skills will be put to the ultimate test as we sail and paddle our open catamaran the 750 miles to Alaska.
We were hooked by R2AK as soon as we heard about the adventure back in January. As kids growing up in Marblehead, we lived in the water. We built boats and broke them - learning by trial and error - and developed a life long bond with the ocean. As brothers, we've always felt a sense of competition. We see the R2AK as an opportunity to push ourselves together while exploring a unique and wild part of the world.
Be sure to check out more about their adventure at Team FreeBurd and follow along on their adventure on their Facebook page.
We will also be posting periodic updates to the Greatland Laser Facebook feed as well, so be sure to follow us too!
Blog Posts
Tips and tricks for exploring safely this summerSpending time outdoors is undisputedly an outstand …

Shipping costs from the United States to Canada can be a bit expensive, so Greatland Laser has teame …